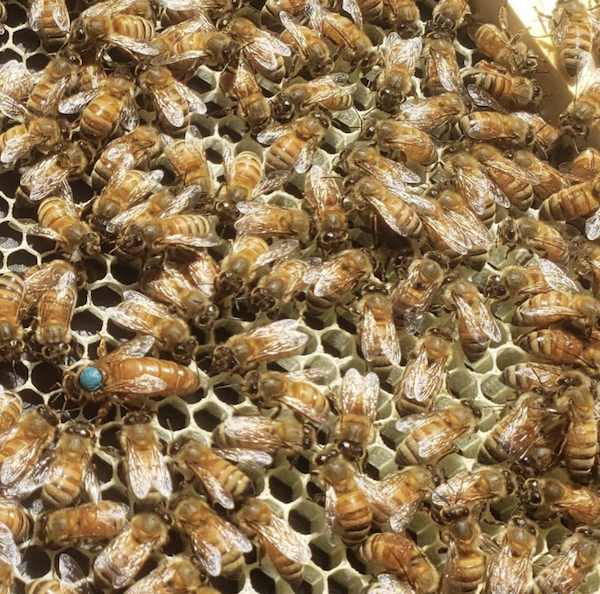 Happy National Pollinator Week!
National Pollinator Week is an official federal recognition of the importance of pollinators to our ecosystem, sparked particularly by colony collapse of honeybees. It became an official week in 2007 with unanimous approval by the US Senate.
Some things that you can do to help your local pollinators:
Avoid spraying pesticides on your lawn unless necessary – and if so, hire a professional who is knowledgeable about protections for pollinators.
Plant clover and native wildflowers in your yard.

Clover makes an excellent lawn, if you would like to lessen your lawn maintenance at the same time! It is soft underfoot, green, and grows much slower and tops out much shorter than grass.

If you find a swarm of bees, don't panic! Contact your local beekeepers association, and they will send someone out to get them for you.
Contact your legislators to ask them to back H.763 – An Act to protect Massachusetts pollinators!
Remember: No bees, no food!
Meghan Buckley is the co-founder of Stargazer Hollow, and is the business end of the farm.
Meghan handles the website and marketing, accounting, farmers markets, conference planning, and all the other little admin overhead that a farm needs.
She also loves getting her hands dirty, and helps with duck care, vegetable harvesting, and lots of cooking and canning!