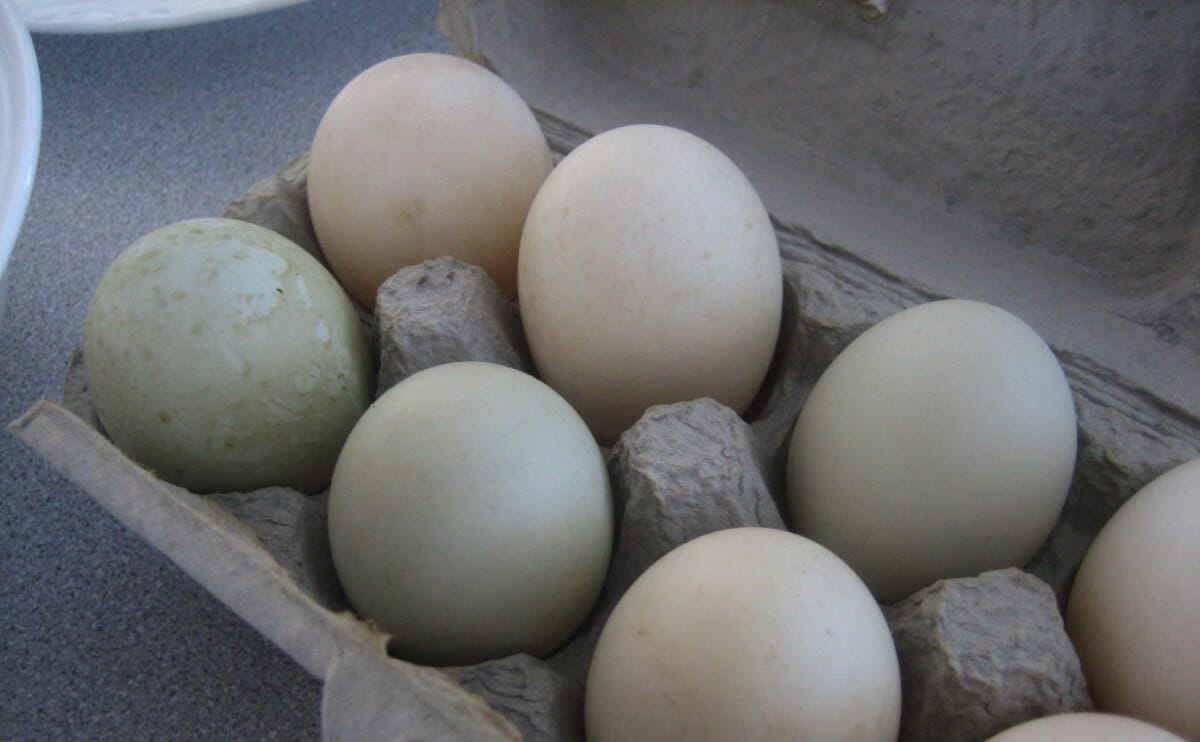 Duck eggs are a lot like chicken eggs, and can be used in all the same applications. Cooking and storing duck eggs is also exactly like cooking and storing chicken eggs.
So, what's so special about duck eggs?
Duck eggs are bigger


Our ducks are Indian Runner Ducks, a small breed of duck, so their eggs are about the size of an Extra Large chicken egg.

Duck eggs stay fresher longer


Due to the thicker shell, duck eggs are able to stay fresh longer in the fridge.

People with allergies to chicken eggs aren't typically allergic to duck eggs


Always be careful with food allergies, but egg allergies are normally species-specific.

Duck eggs contain more protein


A chicken egg has 6 grams of protein, and a duck egg has 9.

Professional bakers swear by duck eggs


Due to the higher protein content and richer yolk, duck eggs make rich, moist, airy baked goods. Duck eggs are very commonly used by wedding cake bakers!

Duck eggs have more healthy omega-3 fatty acids, and extra vitamin D


This can vary based on diet, but our ducks forage in our garden every day and are fed high quality organic food.
Meghan Buckley is the co-founder of Stargazer Hollow, and is the business end of the farm.
Meghan handles the website and marketing, accounting, farmers markets, conference planning, and all the other little admin overhead that a farm needs.
She also loves getting her hands dirty, and helps with duck care, vegetable harvesting, and lots of cooking and canning!