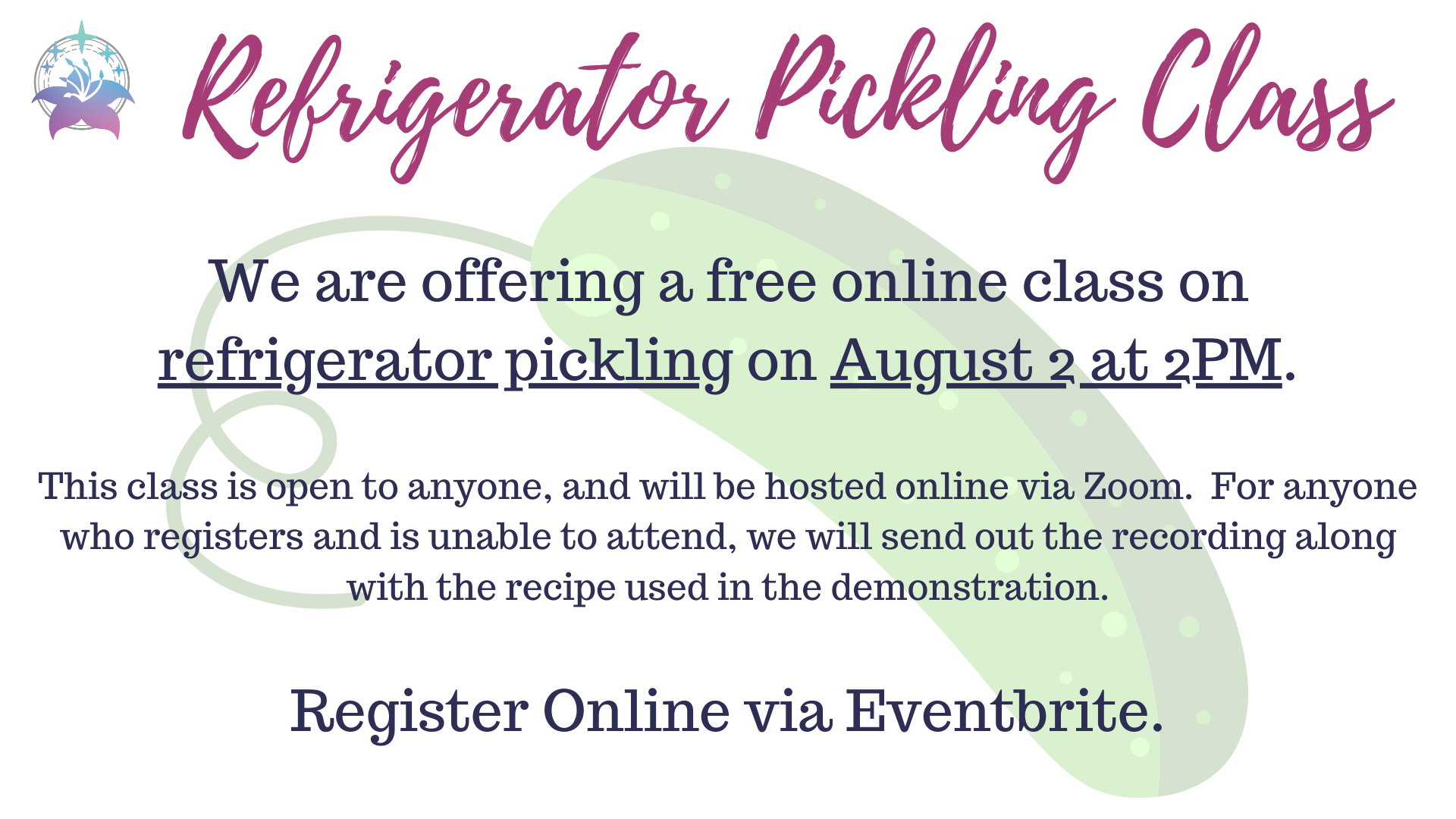 Hello, friends! Please join us virtually for an online demo of the refrigerator pickling method on Sunday, August 2, 2020 at 2PM EST.
This is the link to the online event registration page: https://www.eventbrite.com/e/refrigerator-pickling-demo-by-meghan-from-stargazer-hollow-farm-tickets-113926408956
Meghan Buckley is the co-founder of Stargazer Hollow, and is the business end of the farm.
Meghan handles the website and marketing, accounting, farmers markets, conference planning, and all the other little admin overhead that a farm needs.
She also loves getting her hands dirty, and helps with duck care, vegetable harvesting, and lots of cooking and canning!